Community Peer Support: Practical and Emotional Help for people experiencing mental illnesses
As part of North Gosforth PCN's commitment to improving the health and wellbeing of patients at the 5 GP practices in our area, we are pleased to introduce Community Peer Support.
What is Community Peer Support?
It is a new, free service available to patients at all North Gosforth practices. The service is commissioned by North Gosforth PCN and provided by Mental Health Concern, a Newcastle-based charity.
Our team of Peer Support Workers – all of whom have lived experience of mental health issues – help adult patients who are struggling to access support for their mental health.
The community element comes from an approach that aims to develop groups and communities that support people correctly and at the right time.
How it helps
People with mental health issues often have worse health outcomes, and their support structures, friendships and other relationships may also suffer.
Combined, these additional factors can make it even harder for people to get the help they need.
Peer Support Workers get to know the people they work with and understand their issues and interests to help them to get the support they need.
These can be practical things like accessing the right benefits and attending community groups that help people build confidence, feel less isolated, develop friendships, and rebuild their support networks.
Groups
The first pilot group – to create a community garden – has already launched, with regular attendees participating.
Every Thursday from 10 am to 12 pm at Kingston Park Community Centre, the group gives people a chance to get some fresh air, do something productive and rewarding and make some new friends at the same time.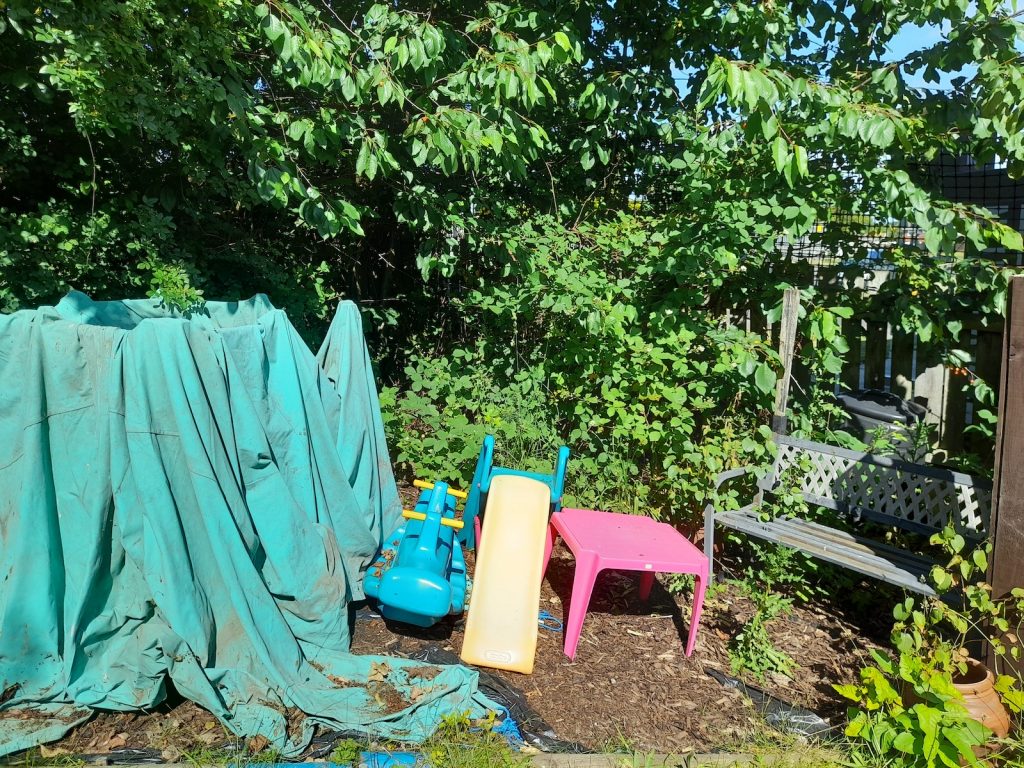 It's also a chance for Peer Support Workers to catch up with people informally and check in on their progress.
| | | | |
| --- | --- | --- | --- |
| Group | Location | Day | Time |
| Community Garden Project | Kingston Park Community Centre | Thursdays | 10 am – 12 pm |
| Coffee Hub | Kingston Park Tesco Community Room | Every other Thursday | 10 am – 12 pm |
| Men's Gardening Group | Trinity Community Centre | Thursdays | 10 am – 12 pm |
| Easy Art Group | Jesmond Library | Every other Thursday | 2 pm – 3 pm |
| Walk & Talk Group | Jesmond Dene Visitors Centre | Every other Friday | 10 am – 12 pm |
For more information, you can contact Joanne on 07718 580 146 or Gary on 07970 228 830.
Meet the Team
Joanne Mclauchlin is a Community Development Worker for Mental Health Concern and manages the teams of Peer Support Workers in our Network.
Our three Peer Support Workers are Peter Barlow, Helen Renwick and Julie Moralee.
Lived Experience
All members of our team of support workers have some lived experience of mental illness. They understand people's situations because they have been there themselves.
That perspective gives the team a sense of what motivations may work, what pitfalls to avoid, and how best to help people who may initially feel they can't help themselves.
Peer Support Workers also play a vital role in ensuring Mental Health Concern's work. Their perspective ensures the services offered, the groups set up, and the communications are all as inclusive.
Getting in touch
It's easy to get in touch with our team of community support workers.
You can:
Ask a staff member at your practice to pass on your details.
Send an email to the team directly at smi.support@nhs.net.
One of our Peer Support Workers will give you a call within a couple of days.