Help for Households
Newcastle City Library is hosting a 'Help for Households' event on Tuesday 27th September from 11 am to 4 pm.
It is a free drop-in event for advice and essential items to help people with the cost of living. Free items will include clothing, toiletries and toys.
There will also be expert support and advice on:
Budgeting and household bills
Childcare
Education
Employment
IT Skills
Universal Credit
Utilities
Free refreshments will be provided, and there will also be children's activities and storytime.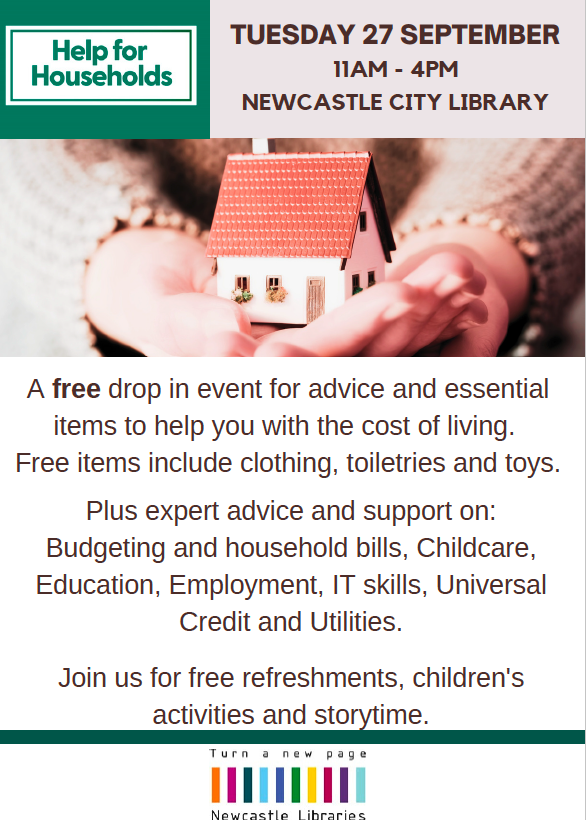 Newcastle City Library is located at 33 New Bridge Street West, Newcastle, NE1 8AX. You can get directions by car, public transport on foot or bike using the map below.