Care Navigation: Getting you to the right person to help
We all know that when we are feeling unwell or need support, we want to get to the right person to help as soon as possible.
We want that for patients too, and Care Navigation in GP practices and in the wider NHS was introduced to do just that.
By understanding your needs and preferences, trained staff can let you know about all the options available to you – some you may know about, and some you may not.
It gives patients choice and puts you in control to make informed decisions about your health.
How Care Navigation works
Staff in GP practices have always 'signposted' people to specific services or made suggestions based on their knowledge and expertise. Care Navigation takes this a step further, with staff completing additional training to understand people's needs better and the different ways those needs could be met.
Not every medical issue needs a consultation with a GP. Common queries can be dealt with by other members of GP practice staff, colleagues elsewhere in the NHS, or by people or organisations in the community.
Care navigators have access to an extensive directory of resources and support. They are trained to listen actively and ask the right clarifying questions to suggest appropriate options to patients.
How Care Navigation happens
When you visit your GP practice or call to ask for an appointment, you might be asked by Reception staff to explain a little about your issue.
This is a crucial step in Care Navigation – the more they know, the more they can use their training and knowledge to help you.
If another member of the team – perhaps an Advanced Nurse Practitioner or Clinical Pharmacist – can deal with your issue, you'll be given the option to see them. Often, other clinical staff are available sooner than GPs and may have longer appointment times too.
You don't have to take up the options offered to you or discuss your medical issue if you don't want to. But it may mean waiting longer to be seen or to get to the right person to help you, and anything you say to any member of staff in a GP practice is 100% confidential.
Examples of Care Navigation
As well as directing patients to see other clinicians in the practice, care navigators might refer patients to one of our primary care network colleagues, such as a Social Prescribing Link Worker.
And moving one step further, a new service launched at one practice in Jesmond Lower Gosforth is using care navigation to improve access to same-day consultations.
From this month, when patients call for an appointment at Roseworth Surgery and describe certain symptoms, they will be offered a same-day consultation with a community pharmacist.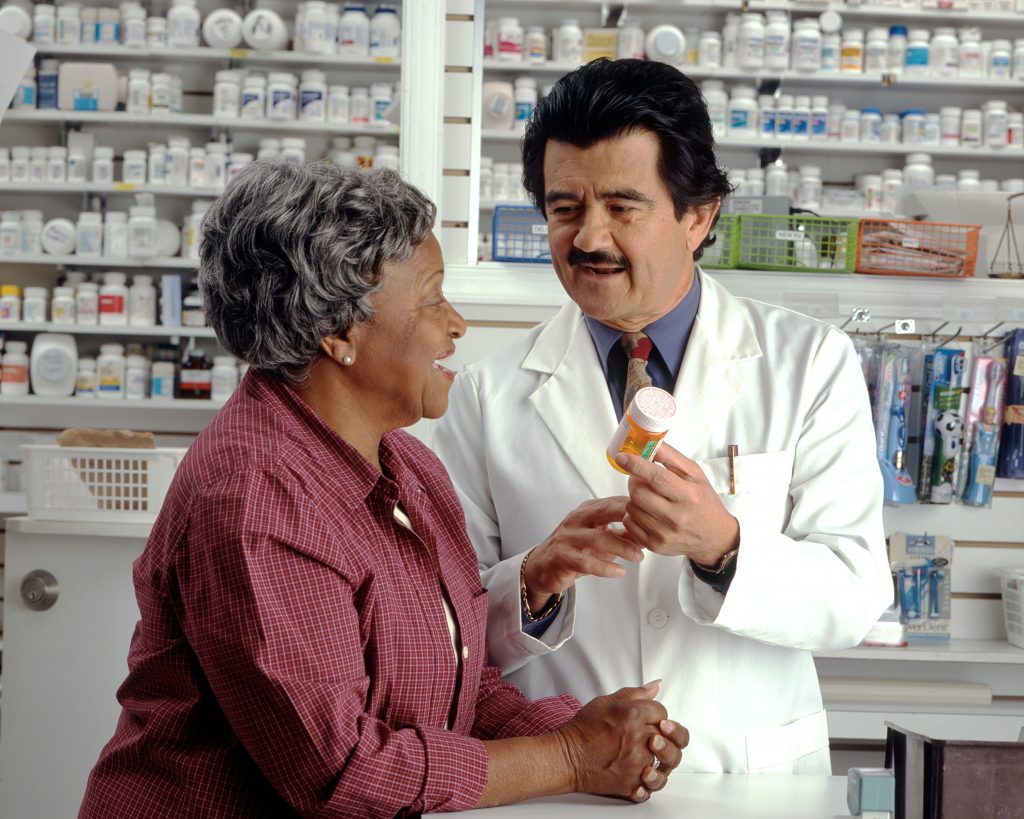 This new scheme gives patients quick access to the right healthcare and has the bonus of freeing up GP appointments for others.
As with all aspects of Care Navigation, it is about offering patients choice, and if they do not want to be seen by a pharmacist, then the option remains to schedule a consultation with a GP when available.
Community pharmacies are local, open longer hours than the GP practice and can offer you the same consultation outcome at a time that is more convenient for you. If the pharmacist thinks you need to see the GP, they can help arrange an urgent appointment for you.
Patients who have already used the service liked the convenience of having a consultation on the same day, or a day that suited them, at a pharmacy of their choice. 78% of people who had a consultation with a community pharmacist were successfully helped.